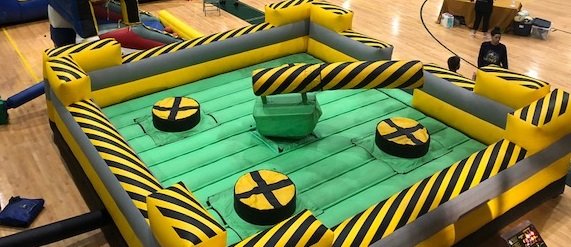 Wipeout- As Seen On TV




For pricing and availability please call or text to reserve this item 540-793-1188, or email us at aaaentertainment3@gmail.com . AAA Entertainment We Bring The Fun!

Battle against your friends and see who will be the last one standing! Duck and dodge or leap and jump to avoid being knocked off of 4 pedastals by the swinging arm of our Wipeout interactive inflatable, the same way they do on the popular show Wipeout on ABC! Challenge yourself against your friends or go head to head with the operator to see if you have what it takes to survive!